Innovative Respite Service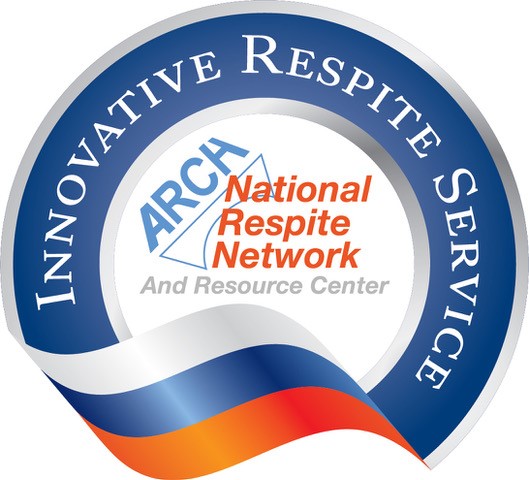 July 2, 2020
Susan Huebner
Nurturing Newborns
16318 E Berry Avenue
Centennial, CO 80015
Dear Susan,
I am delighted to inform you that Nurturing Newborns is being recognized by the ARCH National Respite Network and Resource Center as an Innovative Program. On behalf of ARCH, please accept our congratulations for your program's achievements and our gratitude for your good work.
You are among four respite services recognized as Innovative by the ARCH National Respite Network and Resource Center in 2020. We will include a description of your services on the ARCH website, and will also send you a certificate that signifies receipt of this award. An ARCH Innovative Practice Logo is attached that you should feel free to display on your website and on any written materials.
Your program's work with an underserved population, parents of infants recently released from Neonatal Intensive Care Units, during a time a time when they need global support is truly innovative in the respite field. Your respite services help caregivers feel competent and confident in their parenting despite experiencing a situation that initially makes them feel, in your words, "anxious, scared, isolated and overwhelmed." Your program's approach that tailors services to identified needs, and responds with flexibility to family emergencies by providing respite, is a strong example of person- and family-centered respite services, as is your willingness to extend the duration of services for families with children who are at high risk or have disabilities. We are grateful that your program elevates our awareness of this particularly vulnerable population and the need for respite to support them.
It is our hope that Nurturing Newborns will serve to inspire and inform the respite field and the public, and help to build and promote stronger respite opportunities for caregivers across our network and nation.
Thank you for your dedication in building an Innovative respite program, and for sharing your expertise with ARCH so that we may share it with others.
With regards,
Jill Kagan, Director
ARCH National Respite Network and Resource Center
Kelsey, Littleton
CO
"Nurturing Newborns quite literally saved my sanity and mental health a few years back. We started fostering newborns when my biological kids were 3 and 1 years old and I highly underestimated my capacity. I remember crying in my first meeting with Susan because I was at my end. She felt like an angel of hope! Having help a few hours a week gave me the reprieve I needed to re-enter my home with the energy I needed to meet each kiddo where they were at with patience and love. It truly changed the atmosphere of our home from one of chaos to a home filled with peace. I believe our kids and all of the kids who've come through our home will forever be better because of the help and love Nurturing Newborns provided."
"Babies are such a nice way to start people."