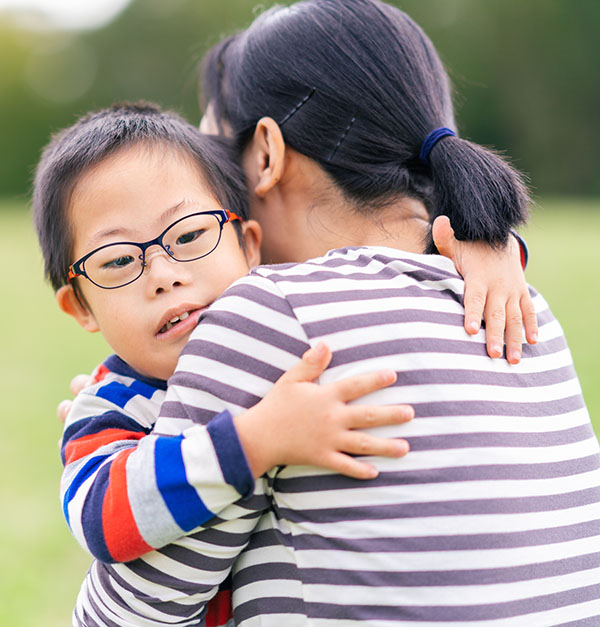 "Nurturing Newborns quite literally saved my sanity and mental health a few years back. We started fostering newborns when my biological kids were 3 and 1 years old and I highly underestimated my capacity. I remember crying in my first meeting with Susan because I was at my end. She felt like an angel of hope! Having help a few hours a week gave me the reprieve I needed to re-enter my home with the energy I needed to meet each kiddo where they were at with patience and love. It truly changed the atmosphere of our home from one of chaos to a home filled with peace. I believe our kids and all of the kids who've come through our home will forever be better because of the help and love Nurturing Newborns provided."
"Taking on a newborn is challenging, taking on a newborn with special needs can be overwhelming. NN came to me at a time when I was so exhausted that reaching out for help was something I didn't even have time for. My caregiver is loving and trustworthy, I feel safe with her in my home and I know she takes care of my child as well as I would. NN gave me the ability to reconnect with myself and rebalance my mental health so that I can remain strong as a caregiver. Susan and her team are all angels in disguise."
"I have been using respite services with Nurturing Newborns for 4 years. It has been a tremendous help for my family as all three of my children have special needs. They've attended my kid's doctor's visits with me and have watched my children so I could take a break. All their caregivers are so incredibly loving and compassionate. I can always count on Nurturing Newborns to be there for my family."
"Nurturing Newborns gave me the ability to experience self-care in my new journey of motherhood, help around the house when I was feeling overwhelmed and someone to talk to about my fears of having a baby with a rare bone disease. It was great to have a loving and caring caregiver by my side during Athena's first doctor's appointments. Immediately Rose felt like part of the family. I am very grateful for all the amazing people at Nurturing Newborns."
Add Video Heading Text Here
Add Video Heading Text Here